iMasar
Business English
Masar is an intensive program also known as iMasar English Language Program which spans over a period and is geared towards communications within a business environment.

Go English
The first stage of Masar provides you a solid foundation for further learning.
Market Leader 1
Market Leader 2

Company English
The second stage of Masar which takes one step further towards the actual specific needs of today's business world.

English for Customer Care
1 – English for Marketing and Advertising
2 – English for E-mails

Working English
The third and last stage of Masar in which you have confidently reached the most professional point of today's Business English.

The English for Meetings
1 – English for Presentations
2 – English for Business Writing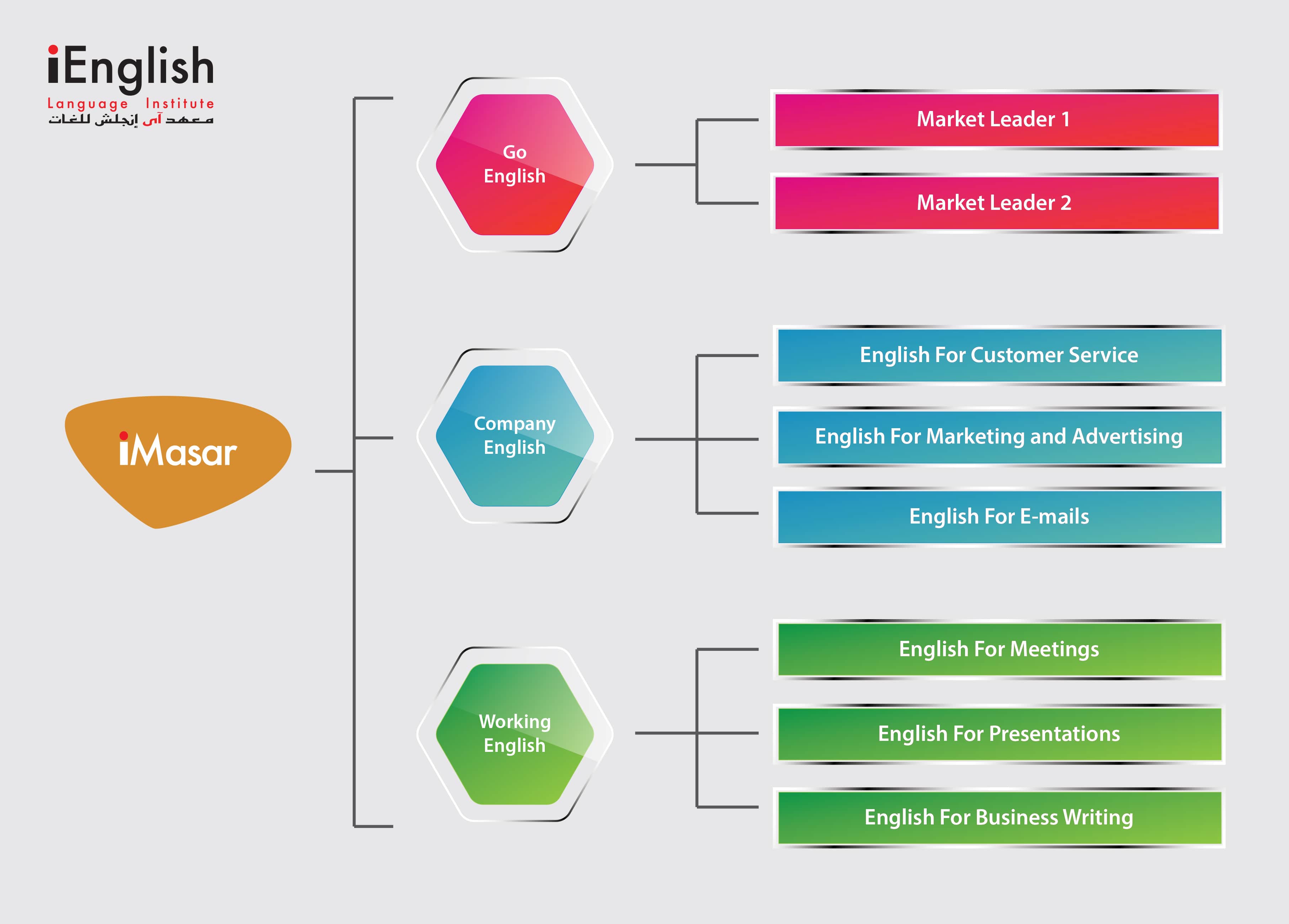 iEnglish Institute Uses Latest Technology
Our English institute is equipped with the latest touchscreen interactive whiteboards, which help to bring lessons to life by making the classroom more student-centered and our tutors are highly qualified native speakers from the around the world with extensive teaching experience.

You can visit iEnglish at our respective venues in Dubai , Abu Dhabi and Al Ain .

iMasar English Language Program Increases employee productivity
Almost 4 in 5 employees believe that effective internal business communications helps their job performance. With the information overload, employees often spend too much information searching for content that they need to do their job.

Moreover, an average employee spends 2.5 hours every day searching for information needed. Monthly, this results in the entire week of time lost to find something that should be at employees fingertips.

Furthermore we nurture ambitious students and prepare them for success at their chosen university. Putting students first is at the heart of everything we do.

After iMasar English Language Program
Our Students will:
Build confidence in their English reading, writing, listening and speaking skills
Gain the academic knowledge and study skills needed on their degree program
Be introduced to the type of learning they can expect at the university
Receive full support from our teachers and caring staff in a small, nurturing community
Settle into a new education system and city before starting their university studies or jobs