Our Method
Our dynamic curriculum is comprised of a twelve-level course of continuous communication with the following features:
Observable progress
Authentic language
Effective teaching and learning strategies
Successful structured discussions
Presentations
Lab practice
E-learning
Social activities
Extensive Learning through multimedia
VIP customized courses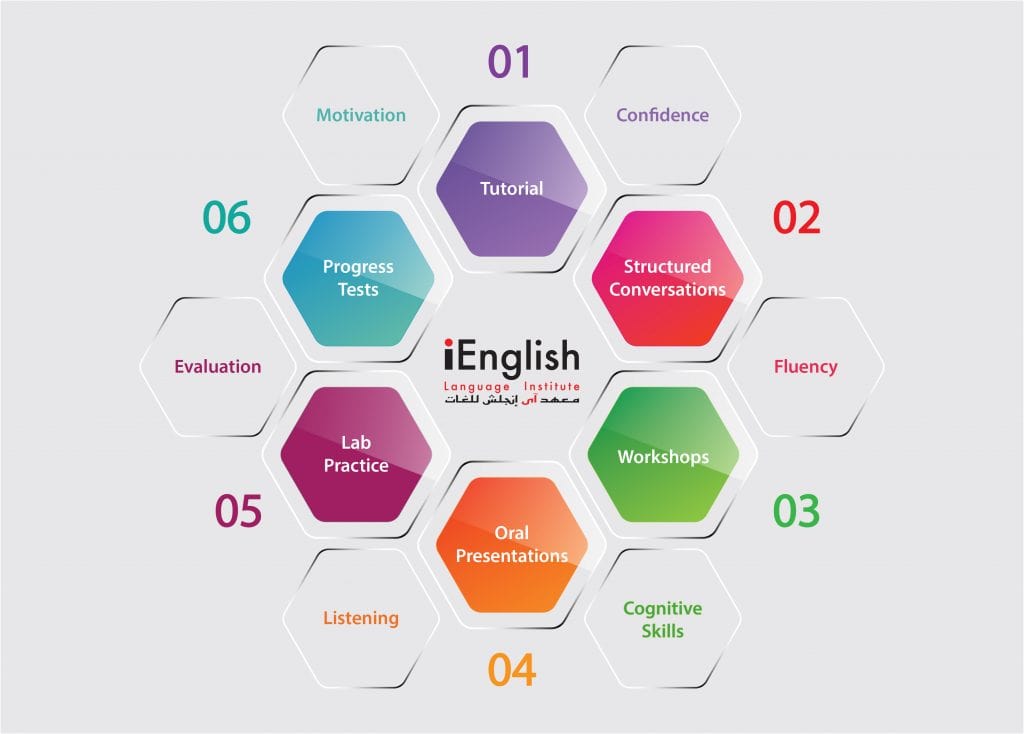 Our way :
students nowadays need to communicate with English speakers in all areas of life, and for this reason we were keen to provide the best solutions and modern innovative ways to learn English and to shift from traditional methods to modern one . Our curriculum is characterized by:
Conversation approval:
As a basis for teaching English besides the diversity of educational lessons that keep pace with our modern times, the focus is on social language and the application of linguistic rules and vocabulary in the form of conversations.
Introductory notes:
what desinguishes our Institute from other educational institutes is helping the student to provide presentations in English in front of his classmates, and the aim is to increase confidence, fluency, accuracy and the amount of vocabulary needed.
Audio-visual laboratories:
Through it, the student can practice the English language audio-visually using a computer in language laboratories specially designed for this purpose, with the aim of diversifying the practice of language and focusing in particular on the skills of listening and speaking.
Extensive "on-demand" privacy programs:
It takes place in distinguished classes equipped with the latest educational technologies, and is intended for students who need English for specific purposes and according to their language needs and in proportion to their time.
Progressive exams:
There are two progressive exams that the student must take during the course. After each test, the teacher presents the student's weaknesses and works on presenting them through a detailed report submitted to the student after each test.
Changing classrooms by changing the course content:
Students periodically move between the classrooms during the course according to the academic purpose. Each classroom is characterized by a valuable character in acorrdance with the academic content to feel comfortable and change in an appropriate learning environment that ensures maximum benefit and self-expression.